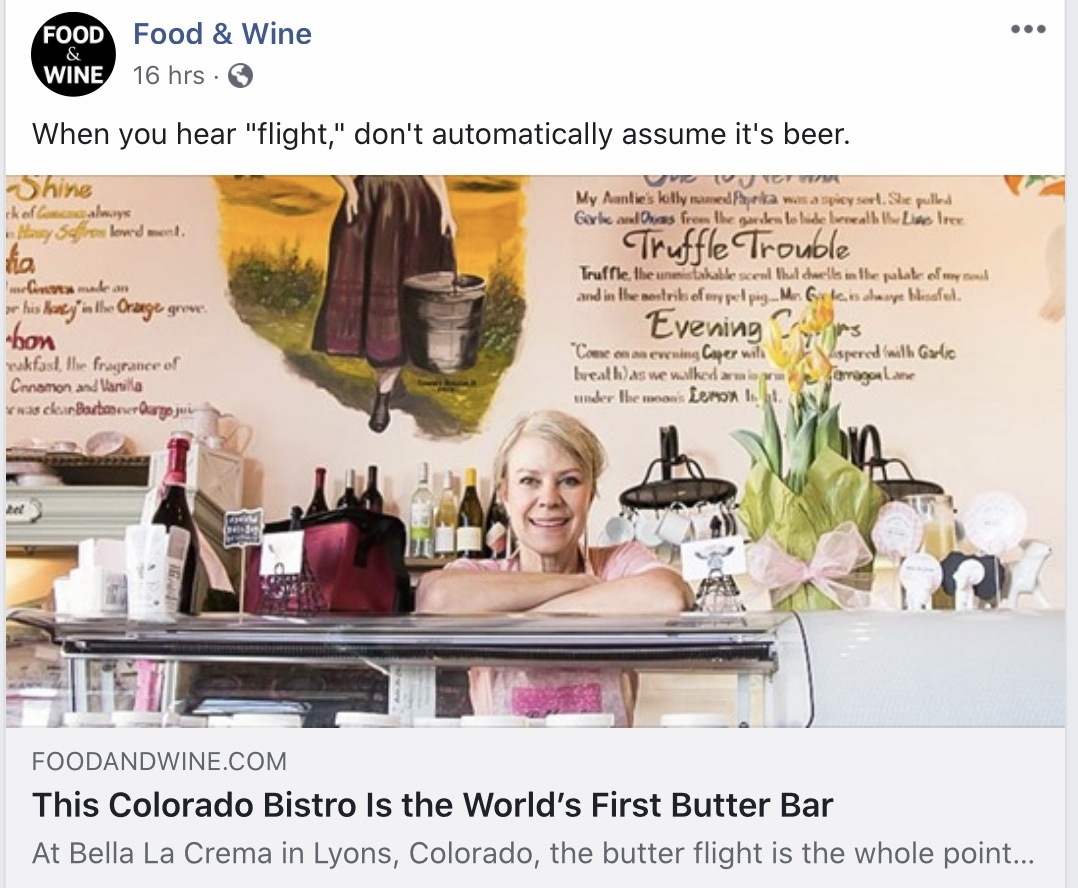 Butter lovers everywhere have found a new adventure to add to their "bucket list!" Bella La Crema opened their Butter Bar at the gateway to the Rockies in the quaint town of Lyons, CO. Here, you can find up to 20 different kinds of organic, grass-fed, cultured butters that are not a past time condiment, but rather the star of the show!!
Travelers from around the world have beamed at the sight of our butter flight as it arrives at their table with a warm, golden baguette. We often sell out and can't keep up with the increasing demand without a bigger facility and larger equipment, staff, etc. Read all about it! -We have recently been featured in Food and Wine, Travel & Leisure, Martha Stewart, Lonely Planet, and publications all over the world!
Our vision is that of a magical factory that is interactive, mesmerizing, educational, experiential and pure fun! We want to stay in our wonderful town, and have nearly outgrown our current place of production. Won't you help us make this come to pass so that you too, may sit with joy in your heart, a smile on your face and the taste of Bella Butter on your lips?!
Be a part of butter history and help us break ground on this one of a kind adventure!