Hi, Friends and Givers of The Heart,
[Our Afghan newcomers receiving messages of support and love from our friends & Volunteers @ BrightSpot
Donations Received: We're grateful for a $10000 donation that will be matched by our honorable corporate donor and angel investor leader Dr. Amr Awaddllah to Thrivers' beneficiaries.
Our campaign: "Give & Match For Humanity - Thrivers On The Move - Philanthropies Donation Matching Fundraising Campaign 2022." is underway and in order to reach our goal we need your kind heart and contribution.
How your donation will help: It is hard to know where to start when you are trying to make a difference. But there are small things you can do every day to help make the world a better place, and they don't have to be expensive or time-consuming.
For this Season of Giving & Matching from November 23 to December 31, we kindly encourage you to donate and match the $10000 to double & triple our impact on humanity.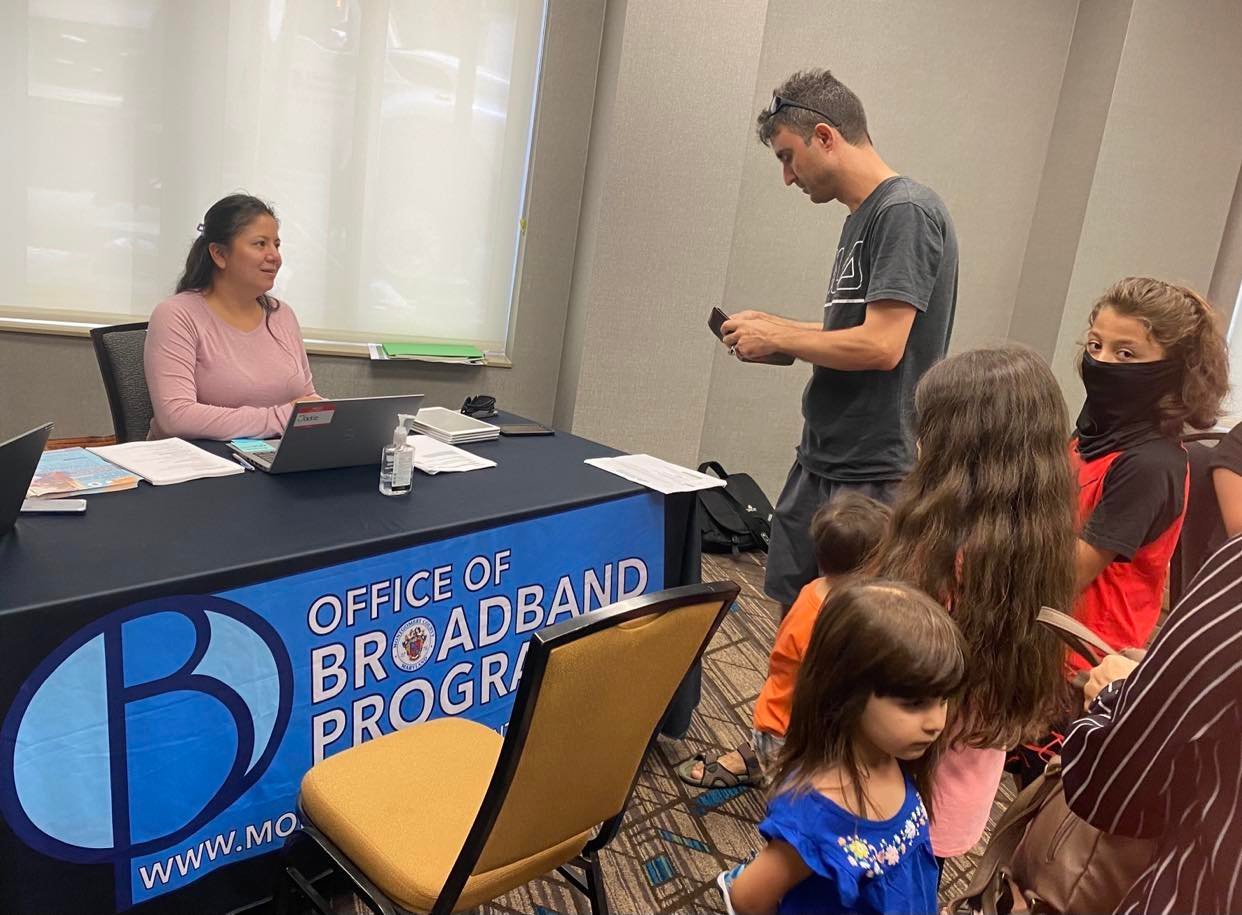 [ We are grateful to the Montgomery County Office of Broadband - Montgomery Connects Free Laptop Program for organizing a special event for our immigrant families - @Marriot Hotel Bethesda. MD.] Thank you, Josh Bokee & Program Director Herrera, Mitsuko for your hard work.
What We Do: We are currently managing, operating, and implementing about 17 humanitarian-driven projects with a focus on providing Support & Protection Actions for Newcomers [SPAN] and Unnderinvested Beneficiaries.
Some of our programs are
[Local Businesses in Montgomery County MD donating Jewelry and Clothes For Afghan Women's Gift Bags].
Workforce and Employment Free Programs and Scholarships
Free Mammogram Screening
Thrivers STEM LAB
Mentorship Programs For Racial Justice
Healthcare Programs and Trauma-Informed Solutions
Economic Empowerment Programs
Education and Vocational Training Programs
Ending Violence Against Women [Sexual and Gender-based Violence Survivors
Sustainable Development Projects
Responsible Advocacy, philanthropy, and human-rights-based frameworks
Financial and Language Literacy Classes
[Yousef Haytham: Our Youngest Donor].
[Families educating their children about immigrants - US kids sharing some of their toys with immigrant kids].
[Humanity does not discriminate - our Russian friend sharing cultural gifts to our immigrant families - Manisha to the left "he does not smile"
How We Do It:
By sharing a collective impact with our community partners,
By ensuring that diversity, equity, and inclusion are a must and not an option.
By providing the services and ensuring equal access to resources and opportunities to our underserved individuals and communities
By sharing the word and the work with YOU! and ask for YOUR help and support.
Making a donation is super easy!
- Simply visit my campaign page and click donate. Any amount makes a difference!
- For Employees, after you make a donation to Thrivers, please submit a matching gift request to your employer.
- For organizations and corporate partners who share our philanthropic values, we appreciate leading the way by offering to match our gifts.
Thank you for helping us help those in need this Season of Giving!
Thrivers Philanthropies. All rights reserved. Thrivers Philanthropies is a non-partisan, tax-exempt 501(c3) charitable organization (EIN #88-1966222). Gifts are tax-deductible as allowable by law.
Our Organisation Profile and Info on GuideStar
Sara Abdel. Founder and Executive Director
Together We Thrive!