HavenEarth PMA (Private Membership Association) is officially opening membership to support the vision to build community through educational tools, wisdom sharing, and hands-on building experiences focused around the Hemp industry and regenerative practices.
Founders Paul "River" Richardson and Imanee Oxum Mamalution met through the Brave New Life Community this past year and quickly realized their shared visions for the future earth that is emerging. Together, they are traveling thousands of miles activating the grid and sharing the frequency of pure love and the hope that hemp brings to build the new earth.
Hemp is not only the regenerative solution for our contaminated soils, our bodies and the solution for building healthy homes, but it also is a connector. We are truly building community from the inside out with our weekly Community + Hemp conversations where Haven Earth Members connect to explore potential land options and share their gifts. Through our travels we offer educational events about the benefits of hemp and regenerative practices through Freedom Potlucks, Hemp Talks, Daylong Hands-on Hemping and Natural Building with Hemp Workshops.
The 'Hemplate' is the Template that will seed this revolution in Hemp building and put the power and tools in the hands of those wishing to learn the skills and knowledge to build their own homes, for others in their communities, or even to start or develop their own income streams to be part of this great shift that is taking place with Hemp. One part of the Hemplate is to build/R&D the first Modest Hemp Casita project which will become part of the Course. Casistas will be built in several locations and serve as the hands-on aspect of the educational experience for students. The project will be fully documented to become part of the course material in the Building with Hemp Handbook as well as for virtual learners or those building their own Hemp Kit/modular home.
The Natural Building with Hemp Course will be geared toward aspiring youth, indigenous populations, and those looking to be a part of this 'growing' revolution in homebuilding. The course, which will be both hands-on and virtual will guide people through a step-by-step modest Hemp Casita design. Your participation and membership is seeding the foundational infrastructure of Haven Earth which is both an educational and economic model that can be applied and scaled to multiple communities around the world. The Natural Building with Hemp Course is a hands-on and virtual course not only teaching others how to build healthy, natural hemp homes accessible to the general population but will ultimately grow the workforce that will build them.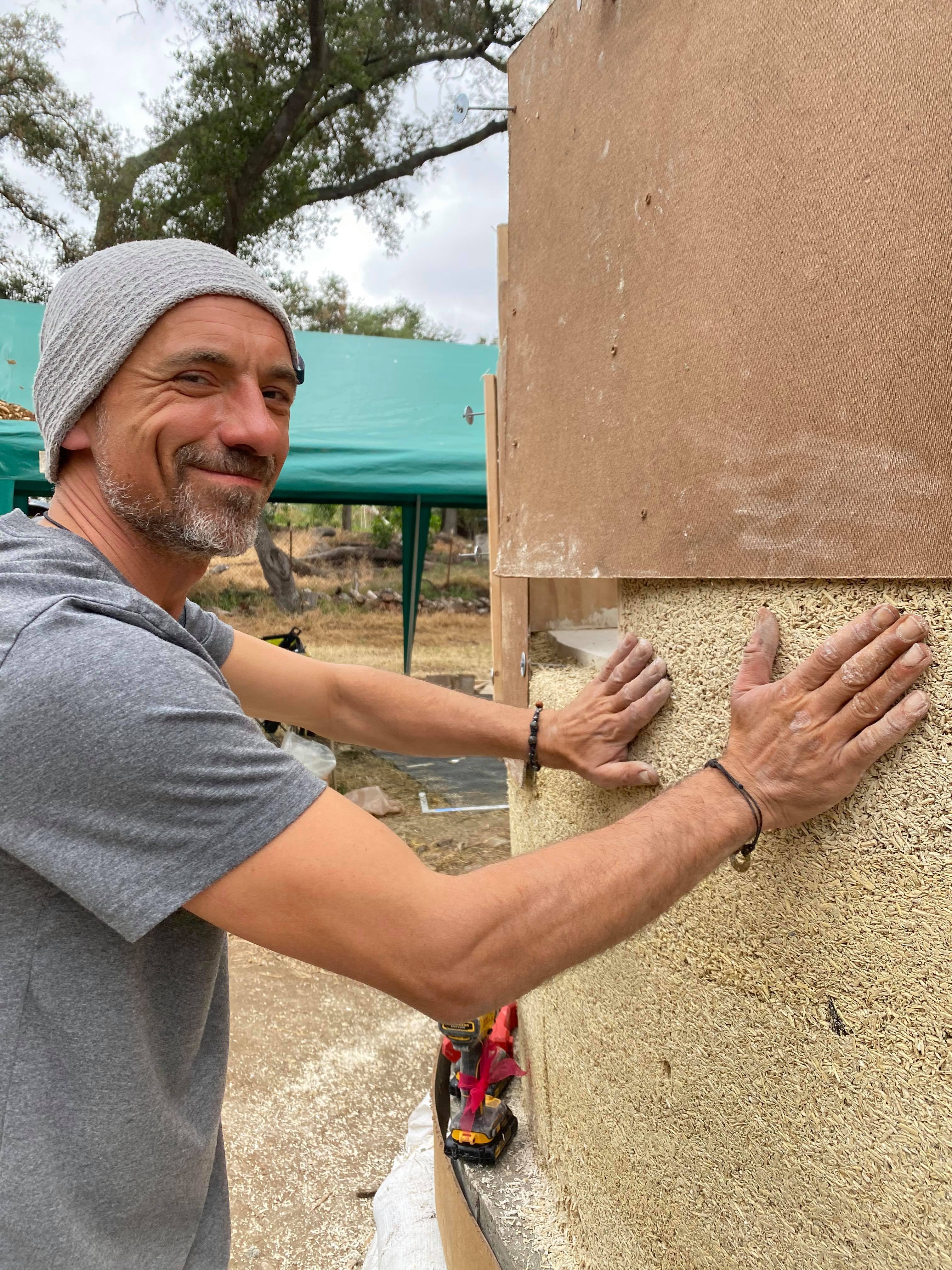 Paul River Richardson trained as an Architect in the UK, graduating 20 years ago, and has been working internationally and in the US creating many projects of significance from resorts to co-housing and single-family dwellings. His recent Hemp House project in California was filmed for a Discovery Channel Documentary and aired this past spring. River's sees a future of natural "grown hemp homes" that are living, breathing spaces. He advocates for regenerative farming practices and is building close relationships with the processors of Hemp around the world. From his long experience in design and build, in particular his work with modular home systems, River sees a great need for housing that is not only easy to build, but also healthy and regenerative and believes that through education, and creating relevant and inspiring models, we can inspire the youth and other wannabe builders, and even those already in the construction industry, with the designs, education, and tools to support the transition to these healthy natural building methods that are finally coming to the fore in these great times of change.
Donations to Haven Earth PMA are investments in our collective future and generations to come. Together we are building the New Economy and New Learning Models based upon agrarian models and the value of community that protects our ability to be sovereign and basic human rights that include access to Land, Water, Energy, and Food.
To learn more about us and get on our mailing list go to our website at www.havenearth.biz You can find all of the upcoming Natural Building with Hemp Talks and Hands-on Workshops listed under events. You can also follow us on Instagram @havenearthpma and @mamalution Feel free to reach out to us for more information at info@havenearth.biz