The future of Laos' elephants lies in the hands and minds of children.
So the Lao Elephant Initiative (LEI) created classes for children - to teach them all about these magnificent, but endangered animals.
Since June, 2020, five Lao expert elephant guides from MandaLao Elephant Conservation in Luang Prabang have been teaching these classes and have already reached over 5,000 children, in 300 different classrooms and 50 different schools! There is no cost at all to the school.
Classes focus on facts about elephants, what constitutes their humane care and treatment, and how historically important they are to Lao people.
The classes are interactive and super fun. They're about 20 minutes long and include a wonderful new animated film for Lao children, called "Bobo the Surfing Elephant."
Classes end with the kids and teachers singing Lao's very own elephant song: "Anouluck Xang" or "Save Our Elephants," which was written by one of our teachers.
Lao children need to and want to learn about elephants. Those that still live in the wild and captive elephants that are taken care of and owned by people.
And most importantly, they must learn about the best and kindest way to take care of these special animals.
To continue these classes and teach thousands more Lao children about elephants, we need your help to pay our teachers, to cover transportation costs and materials for the schools.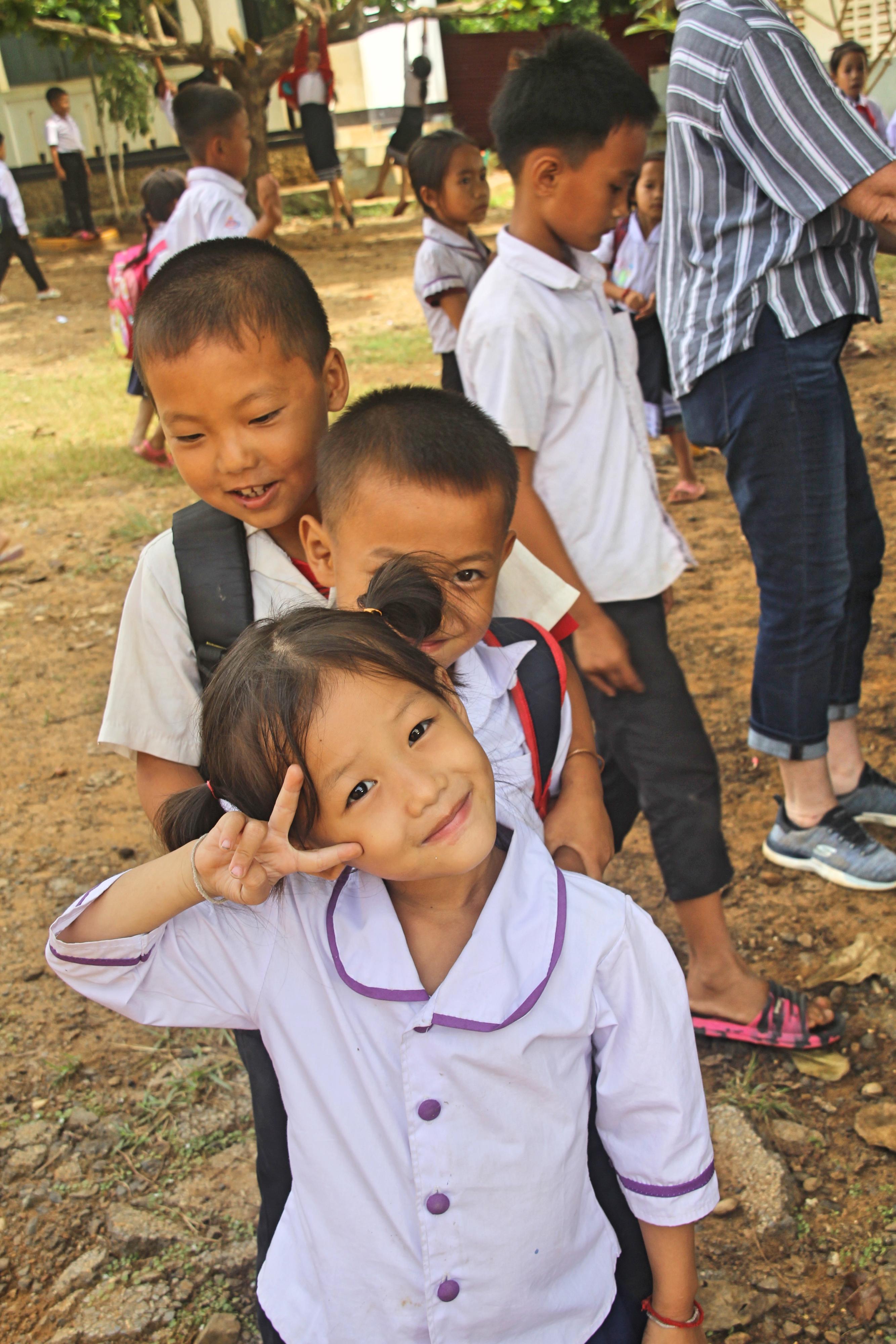 Might we ask you to make a donation of any amount and also to share this fundraising effort with other conservationists like yourself?
With your help, elephants can be saved in Lao, but not without children who grow up with a commitment to their preservation and care!