Overview
Remember someone sharing their story or experience and it challenged and motivated you enough to want to change your life? Remember the sense of gratitude and connection you felt after someone shared their story with you? This campaign is to develop a feature on A Lady's Voice Network, ALVN, for women to upload their personal stories on video and make a difference in another woman's life.
difference in another woman's life.
WE NEVER STOP GROWING!
I had great plans and a timeframe for success when I was younger; what i'd do at 30 and then 40 and then 50 etc. When I got to 30 I realized life had its own tide and some things I couldn't control. But what I could control was who I was to become inside. It was a time of reflection and growth, needed at that stage in my journey. I met many women from different walks of life on the same journey, and it led to great mentor/mentee relationships as we grew together. Fast forward and I founded ALVN to merge my skill in movie making with a desire to help women grow, believing that in relationships and gentle reflections - as we are exposed to insightful information - do we change.
On ALVN we have short films, documentaries, personal stories and a conversation forum to bring women together, so they feel intrinsically valuable and empowered to live their lives to their definition of success. Our newest feature to be added will complete the circle, and this campaign helps with that
OUR ASK
Our technical team needs $8,000 to build a video upload feature on the website that enables our users upload their video stories straight from a smart phone. In addition, this quote will allow us to fix mobile optimization problems and minor upgrades needed on the website. Any amount raised above $8,000 will be used for marketing and PR.
We are offering great perks, some as exciting as movie credit for you or your brand, or a chance to participate in producing our documentary street series. Check them out!
Our short films are inspiring, with unique themes. See some of our trailers below:
The impact of this campaign will be felt by many because this feature on ALVN site will do the following:
Any amount adds up, so don't think anything is too little. In addition, you can help by spreading the word about our campaign to your circles of friends and associates.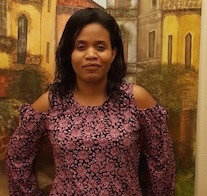 Imeh Esen, Founder/Creative Director
Imeh is an award winning film writer and director with more than 10 years in the movie industry. Her growth in the industry started from working from the ground up to directing her own feature length film, which won three festival awards, and nominated for the 2008 African Movie Academy Awards. She is a recent business school graduate specializing in internet marketing and brand management from the University of Houston.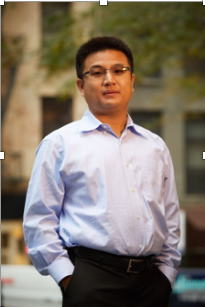 Dr. Sam Hui, Technical Consultant
Dr. Sam Hui received his B.S. in Mathematical and Computational Science, his M.S. in Statistics from Stanford University and his Ph.D. in Marketing from the Wharton School of the University of Pennsylvania. He is currently a professor at the University of Houston.
In 2009, Professor Hui co-founded homeprice.com.hk, which has become the top online real estate appraisal site in Hong Kong and has made more than 10 million+ real estate valuations to date. Canvs.tv, a patented (U.S. Patent #9430738B1) and venture-based commercialization based on Professor Hui's research on social media listening has been named a finalist in the NYU Technology Venture Competition and 2017 ARF Innovator A-list. Canvs has raised more than $9million in seed funding and venture capital funding to date, and is currently used by major TV networks such as NBC, ABC, FOX, Sony Pictures, HBO, Viacom, Netflix, as well as Facebook Watch to track the emotional response of their TV shows. Professor Hui also developed a "player lifetime value" scoring system for Playnomics (acquired by Unity in 2014 and has since become a part of Unity Analytics), a predictive and analytic platform for mobile apps and games.