0
days left to
raise $5,055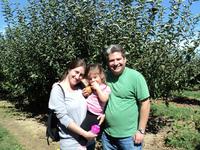 Welcome to your PAC! The goal of We the Tweeple PAC is to give individual Conservatives the ability to have a say in which candidates receive…
Pulse
All Updates
Fundraiser Only
Our Goal
Welcome to your PAC! The goal of We the Tweeple PAC is to give individual Conservatives the ability to have a say in which candidates receive PAC funds, as opposed to the establisment or some billionaire (not that there is anything wrong with being a billionaire).
In this first phase, we will attempt to raise $5,000.00 to donate to one Conservative House candidate in a tight race. The remaining $500 will be used to purchase a URL and design a home site for We the Tweeple.
Upon reaching our goal, an FEC Form 1 will be filed, and the PAC will be officially established. Funds held by Fundly, until that time, will be disbursed into an official bank account.
When we reach our goal, all donors will receive an email with a list of "toss up" races from Real Clear Politics. Each donor will receive ONE vote, and the candidate with the most votes will receive the funds.
Candidate Selection
Once we reach our goal, you will be asked to vote on which Candidate will receive our PAC's support. The selection is here, where Real Clear Politics keeps a list of the top 25 most contested House races. You can research the race by doing a google search on the district, for example, you might google CA-24 (California, 24th District).
Another good research tool for your selection is here, where you can see the current status of a Candidate's campaign finances and see who may benefit most from a $5,000 boost.
To Remain Anonymous
To make an anonymous donation, click the "donate" button. Above the box where you enter the dollar amount is a button you can click next to the box that says "Anonymous, I just want help the cause."
Who We Are
We were a team deployed in 2006 to help minimize losses in the House. Click here. In 2012, our goal is to organize the Conservative grassroots and maximize gains and holds in the 2012 House elections.
Choose a Giving Level
Click to Select
Already donated? You rule.
You can keep it going by fundraising for this campaign.
You'll have your own page in under a minute!
---
<p>Paid for and authorized by We the Tweeple PAC</p>